Updated on May 19, 2022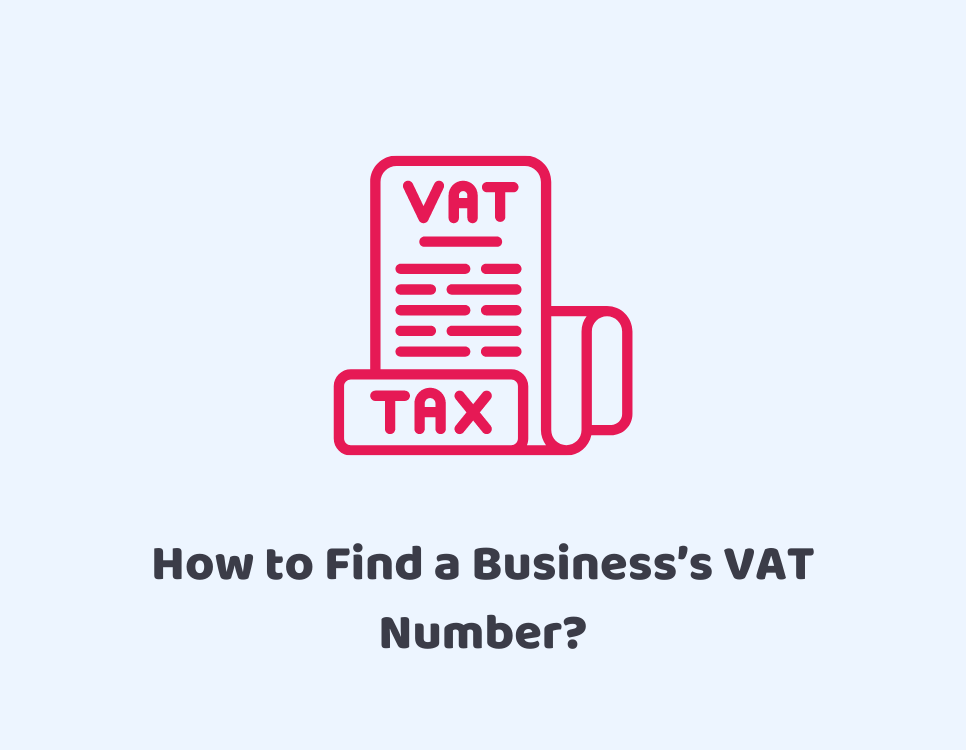 Each VAT-registered business is granted a unique VAT (value added tax) number. The VAT number of other companies (suppliers) is required if you're a VAT-registered company to recover any VAT you've paid. Consequently, this article will explain what a VAT registration number means, why it's important, and how you may locate VAT numbers. What are we waiting for?
Is there anything I can do to help? We'll take care of obtaining your VAT number for you. So, all you have to do is fill out this form and the rest is on us!
What is a VAT Registration Number?
VAT registration numbers are given to companies when they register for VAT, and this unique identifier is termed a VAT registration number. VAT numbers in the United Kingdom are nine digits long and begin with GB.
If you're doing business with a vendor in another European country, the VAT number format will be different, as each country has a unique country-specific code.
Why is this Number Important?
If you attempt to reclaim VAT from HMRC using an invalid VAT code provided by your supplier, your claim will be rejected without question. Paying for it or dealing with the problem is the only option in this situation.
How and Where you Can Find VAT Numbers?
After you've registered for VAT with HMRC, you'll receive a certificate verifying your VAT registration number. This number will be used for all future transactions of your business. As a result, it must be protected at all costs. Your HM Revenue & Customs business account can also be used to obtain the certificate.
A VAT number can be obtained by first reviewing the invoices that have been provided to you by another business. Invoices from a VAT-registered business will have the company's VAT ID clearly displayed.
You should get in touch with your supplier right away if you've paid VAT to them but don't have a VAT number. This is so that you can claim back any VAT you've paid.
What if you could find a VAT accountant who would handle all of that for you? If you're looking for a low-cost service, go no further than us!
How to Check a VAT Number is Valid?
The following are the ways to check it is valid:
1) Calling the VAT helpline of HMRC
You can call HMRC if you have any doubts about your VAT registration number. Because it has a comprehensive list of VAT-registered businesses in its database.
2) Checking the VIES Website
The EU's VIES (VAT Information Exchange System) can be used to verify the validity of EU and UK VAT numbers.
As a user, you have the ability to verify the validity of a supplier's tax ID by filling out the fields provided.
If the VISE indicates that the supplier's VAT registration is invalid, get in touch with them as soon as possible to obtain a valid VAT number.
Conclusion
Using the information you've learned here, we'll conclude our blog by saying that in order to reclaim the VAT you pay, you'll need an exact VAT number. Using an incorrect VAT number in your tax return will prevent you from receiving a refund from HMRC. Due to the fact that this is a complicated business matter, we suggest that you seek the advice of a specialist.
A fair price is offered by CruseBurke, which includes VAT services. The process of filing a VAT return can be both time consuming and complex. Tax accountants are needed to handle and submit your VAT returns, therefore don't hesitate to contact us for help!