Updated on May 14, 2022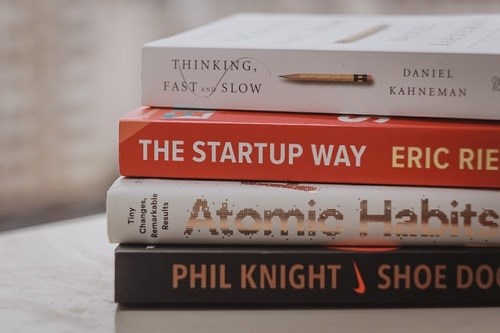 Many business owners believe that registering for value-added tax is a given when starting a new company (VAT). Getting your business VAT registered may seem like a sensible move for a young company looking to establish a professional image in the industry.
However, is VAT registration a necessity? Is it all worth it in the long run? To avoid unnecessary hassle, Gary Staunton explains why it's best for a new startup not to file for VAT in the first place.
Why would you register for VAT if you don't need to?
It's a fair question, and one that I hear a lot from prospective clients, especially those who have just formed their business entities. New entrepreneurs want to know why they should register for VAT, and I'm beginning to wonder if the benefits of doing so outweigh the risks.
When I work with non-resident and international clients, I have to register for VAT in numerous European Union (EU) nations. However, in the United Kingdom, it is not required to register for VAT when a company is established.
You must register for VAT after you cross the threshold, but if your turnover is minimal, you can wait until you're ready to do so before registering. There is no need to register immediately unless it is truly useful to the company.
Are there benefits to being VAT registered?
The registration threshold in several EU nations is zero. It is feasible to trade, keep turnover low, stay under the threshold and completely opt out of the VAT registration process in the UK due to the VAT threshold being relatively high — £85,000 turnover at present. 'Why should I sign up?' is another common question I get from clients, and I have to be honest with them about the reasons.
Being a VAT-registered firm has certain distinct advantages, but it also has some drawbacks, and you must decide whether these advantages are critical to your startup at this time. The following are some of the most significant advantages of having your business VAT registered:
One of the most significant advantages of getting VAT registered is an increase in cash flow. You can recoup your VAT expenses after you've registered. Getting VAT returned on your startup costs can make a big difference if they are considerable. An pricey website, an extensive stock purchase, or even the appointment of financial advisors or consultants are all possibilities. These fees can be a lifeline if recouped
Being VAT registered gives you credibility in the marketplace; that's the perception. When your startup is VAT-registered, people will assume it is bigger and has been operating for longer, all perceptions that may help you gain a foothold with potential customers.
How to get more work? If you're a B2B startup looking to do business with huge organisations, they may look the other way if your vendors aren't VAT registered. Applying for a tender with VAT registration may provide you an advantage. In the huge corporate market, companies who don't have VAT registration can be a warning bell, and you may lose work as a result. After all, prospective customers want to know that you can be relied upon and that your business is secure.
What are the downsides of VAT registration?
Those are the benefits, and it makes sense that you'd be interested, don't you? However, in order to take advantage of these benefits, you must collect VAT from your customers on a regular basis, file a quarterly VAT return, and pay HMRC the VAT you've received from your consumers. Some companies and industries may find it tiresome and time consuming, but others may find it quite challenging.
What are the drawbacks of VAT registration? There are a slew of factors that come into play once you start digging into the subject. The following are some of the most important negatives:
When you become VAT registered, the VAT is passed on to your clients when you issue a VAT invoice. This means that your prices go up. Customers are now 20% more expensive than they were before you started marketing to them (B2C). Because most of your business comes from direct customers, you won't get much business if you're 20% more expensive than the next plumber down on Google. Despite the fact that most company clients are aware of the fact that they can claim back the VAT portion, these higher rates can be a concern in certain situations.
When it comes to the VAT system, there is no doubt that it may be extremely confusing for a new business. Depending on the industry, the laws can be straightforward, like in the financial services sector, or complex, like in the manufacturing and import/export sectors, where you're subject to VAT in numerous jurisdictions.
Your customers' industry may be free from VAT — healthcare and property are the two most common industries that fall under this category. B2B clients in these industries cannot claim VAT back, therefore don't charge it. Before deciding whether or not to charge VAT, consider your target audience and the industries in which you operate.
Due to the complexities of the process, there are numerous ways to go without requesting the VAT you are owed. VAT claims might easily get lost in the shuffle.
Unless you are a certified public accountant, you will have to hire a VAT specialist to assist you with your registration. You should at the very least think about registering and hiring an adviser if you have expenditures of £10,000 and VAT costs of £2,000 to claim.
It's possible that you'll be hit with fines if you don't meet the deadlines set by the HM Revenue and Customs (HMRC) for filing and paying your VAT. Punishment is harsh for those who are late with their payments, or who cannot pay. Late filing surcharges increase in direct proportion to the frequency with which you file late; if you get behind, this can quickly spiral out of control and become prohibitively expensive.
That VAT registration form doesn't sound like a good idea today, does it? And that's essentially what I'm saying. There are definite advantages to being VAT-registered, but you don't need to jump in head first.
Should you register for VAT?
The laws and rates for VAT are always changing, as seen by the recent cut from 20% to 5% VAT on food served in restaurants. A rise in the VAT rate is expected in the future years because of the huge amount of money the government has spent on supporting the fight against Coronavirus.
Keeping track of VAT rates and charging consumers the correct amount is critical when they change. It's fraud if you do it incorrectly, and you'll be in big trouble. Before deciding whether or not to become VAT-registered, talk to a financial advisor to acquire a clear picture of the benefits and drawbacks.
Even though there was no actual benefit to doing so, I've come across many companies that have incorporated and automatically registered. VAT registration is rarely a smart idea on "Day One" of a new firm. Try it out, see if it works, and if you receive the business you want, go ahead and implement your VAT plans. To put it simply, it's all about determining whether becoming VAT-registered is genuinely beneficial to your organisation. You're not required to do anything if you don't want to.
It's up to you whether or not to register, until you hit the £85k level and are forced to do so by law. Make an informed decision, monitor your company's success, and view VAT as an opportunity rather than a burden on your time and resources.